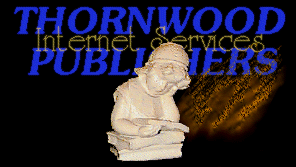 Scroll to vector theory of perception & persuasion****
Persian Gulf War TV News Collection supported with equipment loans by
SONY Electronics, Inc., Business and Professional Products Group, Atlanta, 1994 and 1998.
To see Gulf War News site during Sony support activity -- CLICK .
2002 promotional assistance provided by TV 48, WAFF Television.

First equipment and personnel assistance shared in 1993 by WHNT, Channel 19.
The New York Times station for North Alabama during this period, WHNT also transferred to
Dr. Foote its Huntsville newsfilm archives in 1994 to be available at the University of
North Alabama for research and instructional distribution. A small WOWL Television newsfilm
collection remains with Dr. Foote since his UNA retirement.
Additional 2001 assistance by WHDF, Channel 15, and WAAY-TV, Channel 31.
All stations are in Huntsville-Decatur-Florence ADI as historically defined by Arbitron Ratings.

Google "all" searches for War TV News returns 430,000,000 word, picture, and graphic results. While
Chotank.com does not make the top text-sites results, chotank.com does crash the Top Four images list when
searching the image/picture universe.

Persian Gulf War TV News Collection is a former faculty research archive at the University of North Alabama.
From 1992 to 2001, the Collection was the faculty research property of Avon Edward Foote, Associate Professor.
Among family and friends, he is known as "Eddie" (born Burnsville, Mississippi, 24 September 1937).
The Collection opened at the Broadcast Pioneers' Library of American Broadcasting with new facilities in
Hornbake Library, University of Maryland, College Park in 2002. Before coming to College Park,
the Broadcast Pioneers housed their famous Library at National Association of Broadcasters offices in Washington.

The Transmitter -- published by the University of Maryland -- announced acquisition from Dr. Avon Edward Foote of UNA
and Dr. Dorothy Gargis Foote of UA-Huntsville in Fall, 2001 issue. Six months before 2005 Awards in New York under
Lucille Luongo, the Footes wrote letters in a failed attempt to get the U-Md College Park Library to honor Frank Kyle Spain
of Tupelo with a Foundation award. To see BLOG09 article about Spain with expanded Foote/Foot Notes -- CLICK.


Read Lucille Luongo's comments that are linked in first paragraph. She tells of teaching English for 10 years before joining
Katz Media. She also mentions two tobacco products: Pall Mall cigs, associated with Emerson Foote, born Sheffield, Alabama, and
Chesterfield cigs, promoted in ads by Arthur Godfrey, friend of Iuka's Dick Merrill. Luongo praises Parks Johnson, born Sheffield,
Alabama, and his national "Vox Pop" radio show from 30's and 40's. Her presentation to the Pioneers is very enlighting.
Luongo, Katz Media's head of Advertising/Market Promotion in New York, was management supervisor of Sammy Darwin of Iuka,
when he gained national fame as Program Director of WZZK, Katz Broadcasting, country radio for Birmingham.


Reviewed . Revised . Refreshed 16 February 2016
25th Anniversary of Persian Gulf War Approaches